John Carl Zak Biography
John Carl Zak, a.k.a John Kalani Zak, was born in Washington D.C. to Edwin and Juanita Zak. He lived in and traveled to many places during his childhood, as his father worked for Trans World Airlines. Those early experiences of travel to Africa, Europe, Asia, South America and elsewhere imbued John with a love of travel that remains with him to this day. After graduating from Canyon High School in Canyon Country California, John studied film and television at UCLA, graduating Magna cum Laude and Phi Beta Kappa.
Upon graduation, John began work as a lighting director with ABC Television in Hollywood, earning an Emmy Award and six Emmy nominations for work on series including GENERAL HOSPITAL and BENSON.

John left ABC after nine years to pursue freelance opportunities. He worked for Universal Studios as Director of Photography on situation comedies including SILVER SPOONS, FACTS OF LIFE, DOMESTIC LIFE, and DIFFR'NT STROKES as well as designing looks for several Universal pilots.
John directed the first national telecast of the NOSOTROS GOLDEN EAGLE AWARDS honoring hispanics in the entertainment industry.
John then continued in the directing area, directing CAPITOL (CBS), THE YOUNG AND THE RESTLESS (CBS), DAYS OF OUR LIVES, (NBC), SANTA BARBARA, (NBC), and THE BOLD AND THE BEAUTIFUL, (CBS). Zak remained with THE BOLD AND THE BEAUTIFUL for 12 years, advancing to the position of supervising producer while continuing as a director on the series. John earned a Directors Guild of America nomination for the series in 1995. "B and B" enjoyed unrivaled success both in the United States and in 100 territories internationally, where it was dubbed into 45 languages. The series is acknowledged to be the most widely syndicated drama in the world.
At the conclusion of many years on the series, Zak began graduate studies, earning certificates from UCLA's Professional Producing and Screenwriting Programs, followed by a Master's Degree in Spiritual Psychology from the University of Santa Monica.It was during Zak's psychology studies that he got in touch with his life-long love for Hawaii, having traveled there regularly since childhood. John took a leap of faith and moved to Hawaii in 2002, and he now splits his time between Hawaii and Los Angeles. Zak had the unique blessing of learning from some of Hawaii's most respected cultural and healng practitioners, including Brenda Mohalapua Ignacio, Dane Silva, and Sylvester "Papa K" Kepilino, a much loved teacher of lomilomi and Hawaiian language.
For nearly two years, Zak commuted from Hawaii to New York City to work as a contract director for ABC on the daytime series, ONE LIFE TO LIVE.
John is a director member of the Directors Guild of America, a member and former Governor of the Academy of Television Arts and Sciences, and an actor member of SAG-AFTRA. Zak has received seven national Emmy nominations in Daytime and Primetime television, was nominated for a Directors Guild of America Award, and also received a national Emmy and the Environmental Media Award. He is also a member of the Los Angeles Chapter of the Recording Academy, and is involved in the creation of audio books. He is currently narrating several full-length novels for the audiobook website, AUDIBLE and for ITUNES.
In 2006 Zak was awarded the Gold Medal in the Fine Arts division by the HAWAII FORGIVENESS PROJECT for his photograph, LEI LOKAHI (See image below.).
As a photographer, along with author-colleague, Makana Chai, John Zak was given a special award by the Hawaii Tourism Authority for the book, HAWAIIAN MASSAGE LOMILOMI, SACRED TOUCH OF ALOHA for its unique and authentic portrayal of Hawaiians and their culture of healing.
Zak's documentary films on Hawaiian topics have screened at numerous film festivals and conferences in Hawaii, on the US Mainland, and in Europe. Recently, Zak was hired as a production consultant for the international company, ENDEMOL, and for Franz Marx Films in South Africa. Zak is fluent in English, Spanish, French, Italian, and Portuguese.
Zak's upcoming documentary film project is called THE FINE ART OF FORGIVENESS. It explores the many ways people deal with issues or tragedy and loss, coming to a place of healing themselves, friends, and loved ones through forgiveness and compassion.
A longtime member of SAG-AFTRA, Zak is a voice actor/narrator, with multiple audiobook titles on Audible.com. Amazon.com, and Itunes, with international distribution. Look for his new title, THE TROUBLE WITH SCARLETT, written by Martin Turnbull. It's a breezy ride into the world of old Hollywood and the intrigue surrounding the casting of the most coveted role in the world, Scarlett O'Hara.
What's Next?
John Zak continues his love for and commitment to creating a permanent digital record of the wise, gentle, and caring kumu (teachers) and kupuna (elders) of Hawaii, as well as preserving images of the aina (land) that is vanishing all too fast in Hawaii.

He is also dedicated to creating high quality projects that speak to the deep reaches of the human Spirit in uplifting and meaningful ways, be it through film, television, writing, photography or public speaking.The ancient Chinese curse, "May you live in interesting times," has never been more pertinent to life than it is today. As war and intolerance rage, our fragile planet cries out for loving attention through earthquakes, storms, and other natural disasters. We must redouble our dedication to healing our shining, blue world and each other. John Zak and ZAKWEST PRODUCTIONS INC are dedicated to creating and producing projects that entertain, educate and enlighten viewers worldwide.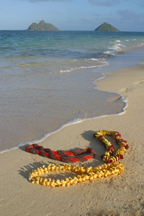 A Lei of Aloha
Special mention must be made of people who have been of much appreciated assistance and inspiration (in random order): Paramahansa Yogananda, Robert Trachinger, William Bell, Lee Phillip Bell, Brad Bell, Brenda Ignacio, Dane Silva, Palmira Silva, Roland and Lauwa'e Cazimero, Aunty Mary Fragas, Angela Perez Baraquio, Tess Baraquio, Darren Wadyko, Cameron Smith, Sy and Naomi Tomashoff, Deveney and Michael Kelly, David and Eri Virden, Gary Lipetsky. Bob Eichelberger, Darlene Conley, Erika Slezak, John Tumino, Shelley Honigbaum, Jeanne Cooper, Beth Bohn, Sandra Siegal, Billie Johnson, Gerry and Kathy Straub, Ron and Mary Hulnick, Kathleen Noone, Susan Brown, Mikaela and Sophia Virden, Eva Ceron, Maria Lourdes Garcia, Ed Zak, Juanita Zak, and others who will be added to the list!
Management:
SANDRA SIEGAL
(310) 274-6088